This website is only available in German. The Master Program in Business and Economics is taught in German and English. However, it is preconditioned that you have a solid understanding of the German and the English language.
Voraussetzungen für die Zulassung in das konsekutive Masterstudium
Als Bachelorabschlüsse anerkannt werden abgeschlossene, mindestens sechssemestrige Bachelorstudien in Wirtschaftswissenschaften von schweizerischen, österreichischen oder deutschen Universitäten. Diese berechtigen normalerweise zum Eintritt ins Masterstudium.
Verfügen Studierende über einen Abschluss, der nur teilweise äquivalent ist mit diesen Anforderungen, erfolgt eine Zulassung mit Auflagen (bis zu 30 Kreditpunkte), eine Zulassung in den Status "Vorbereitung zum Masterstudium" (bis zu 60 Kreditpunkte) oder eine Ablehnung des Antrags.
Fachhochschulabschlüsse werden ebenfalls auf diese Weise beurteilt. Für Studierende, die aus mit den Wirtschaftswissenschaften verwandten Gebieten unser Masterstudium aufnehmen möchten, besteht zusätzlich der Weg über ein ausgezeichnetes Resultat im GMAT-Test.
Sie finden die Zulassungsbedingungen auch in der Wegleitung zum Masterstudium unter Abschnitt 4. Bei Fragen zu möglichen Auflagen können Sie sich an das Studiendekanat der Wirtschaftswissenschaftlichen Fakultät wenden. Ohne ein vorliegendes Bewerbungsgesuch kann jedoch nur eine rechtsunverbindliche Auskunft erfolgen.
Ihre Bewerbung richten Sie an das zentrale Studiensekretariat. Von dort erhalten Sie auch den rechtsverbindlichen Zulassungsentscheid.
Weiterführende Informationen für FH-Absolvierende
Kontakt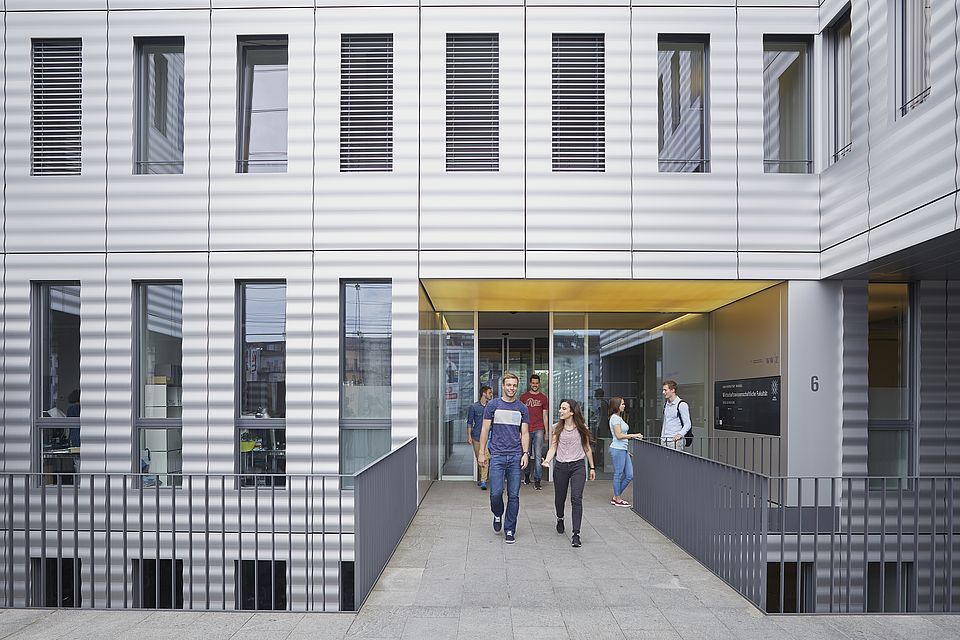 Studiendekanat
Universität Basel Wirtschaftswissenschaftliche Fakultät
Peter Merian-Weg 6, Büro EG.40
4002 Basel
Schweiz
Tel: +41 61 207 33 01
Fax: +41 61 207 13 16