/ Prof. M. Beckmann
Bewerbungsschluss verlängert bis 7.11.2019: 1st LISER-IAB Conference on Digital Transformation and the Future of Work 13-14 February 2020 · Luxembourg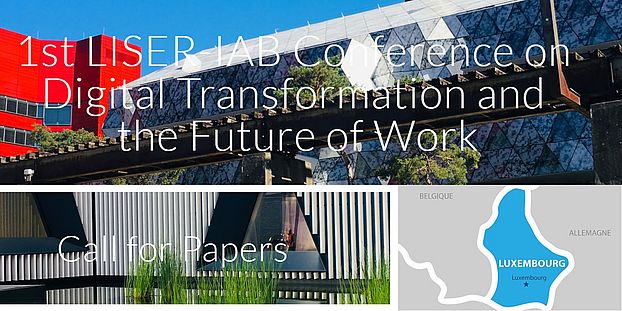 The Luxembourg Institute of Socio-Economic Research (LISER) and the Institute for Employment Research (IAB) are pleased to announce the 1st LISER-IAB Conference on Digital Transformation and the Future of Work. The objective of the conference is to bring together researchers in social sciences to discuss their more recent research related to digital transformation and the future of work. Researchers interested in presenting at the LISER-IAB conference are invited to submit theoretical, empirical and experimental contributions.
Download Call for Papers in PDF

For futher information please contact Elisa Gerten, the local organizer at University of Basel.