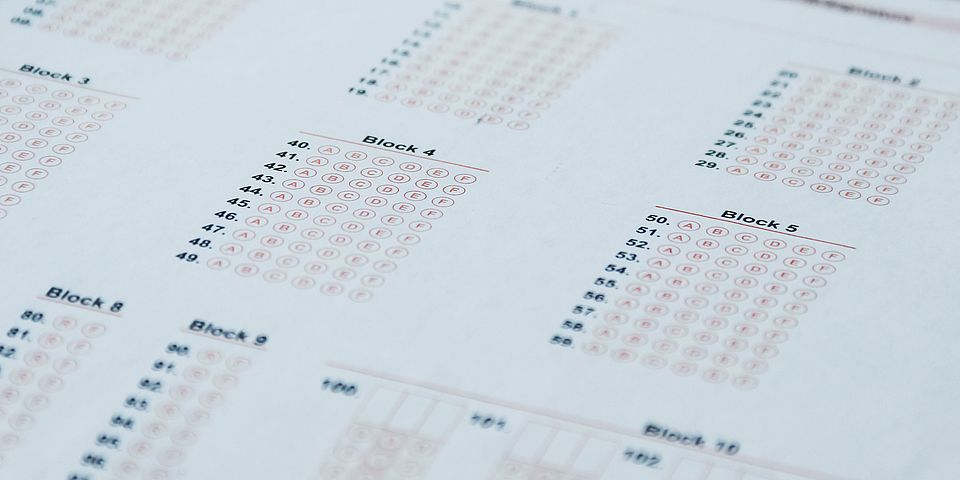 Some examinations make use of MC answer sheets which can be evaluated automatically.
In order for the performance review and the subsequent correction to run smoothly, we ask you to follow a few notes:
It is best to use a pencil. This is the only way to correct transcription errors.
If you use ball pens / or similar, it must not be red.
Answer sheets without the correct name, student number and examination version will not be corrected. You can copy the correct ten-digit matriculation number from the label of the examination cover sheet. Ex: 2016-xxx-xxx.
Corrections or supplementary notes on the answer sheet cannot be considered as the sheets are scanned.
In order to be familiar with the structure of the MC answer sheet, please have a look at the sample MC answer sheet already before the examination.