This website is only available in German. To study at the faculty of Business and Economics at the University of Basel it is preconditioned that you have a solid understanding of the German language.
For information on the use of materials and aids during examinations taken at the Faculty of Business and Economics please seethis site.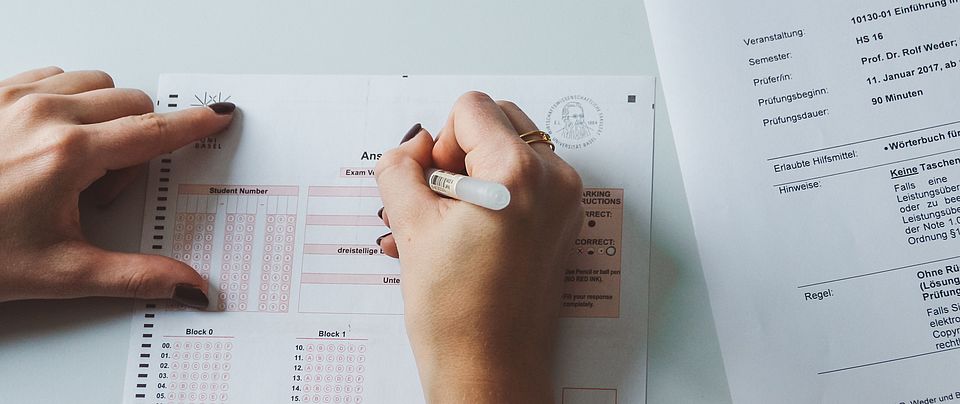 Die Prüfungen an der Wirtschaftswissenschaftlichlen Fakultät finden in der Regel am Semesterende statt und werden durch das Studiendekanat organisiert. Die Prüfungstermine werden zu Semesterbeginn im elektronischen Vorlesungsverzeichnis publiziert. Die Prüfungsanmeldung erfolgt durch die Belegung der Lehrveranstaltung. Bis auf wenige Ausnahmen werden keine Wiederholungsprüfungen angeboten.
Für Blockveranstaltungen, Kolloquien und Seminare gibt es teilweise Sonderregelungen bezüglich der An- und Abmeldung sowie der Prüfungstermine. Wenn Sie als EUCOR-Studierende oder Studierende an einer anderen Schweizer Universität eingeschrieben sind, können Sie ebenfalls an Prüfungen teilnehmen. Bitte beachten Sie das spezielle Anmeldeprozedere.
Die sogenannten "Examinette" helfen Ihnen sich optimal auf den Prüfungsverlauf vorzubereiten. Kurz vor Semesterende werden die Prüfungsräume im elektronischen Vorlesungsverzeichnis publiziert.
Nehmen Sie an der Prüfung nicht teil, so wird diese mit einem "Nicht erschienen" bewertet. Sie können die Vorlesung in der Regel erst wieder im nächsten Jahr belegen und die Prüfung mitschreiben.
Im Fall einer Erkrankung am Prüfungstag können Sie sich mit einem ärztlichen Attest für die Abwesenheit entschuldigen. Wenn Sie die entsprechenden Voraussetzungen erfüllen, ist dann eine Nachprüfung zu Beginn des neuen Semesters möglich.
Die Prüfungsergebnisse werden Ihnen per E-Mail mitgeteilt. Bei schriftlichen Prüfungen haben Sie innerhalb der bekannt gegebenen Fristen einen Anspruch auf eine Prüfungseinsicht.
---
Kontakt
Studiendekanat
Universität Basel Wirtschaftswissenschaftliche Fakultät
Peter Merian-Weg 6, Büro EG.40
CH-4002 Basel
Tel: +41 61 207 33 01
Webseite Studiendekanat
Contact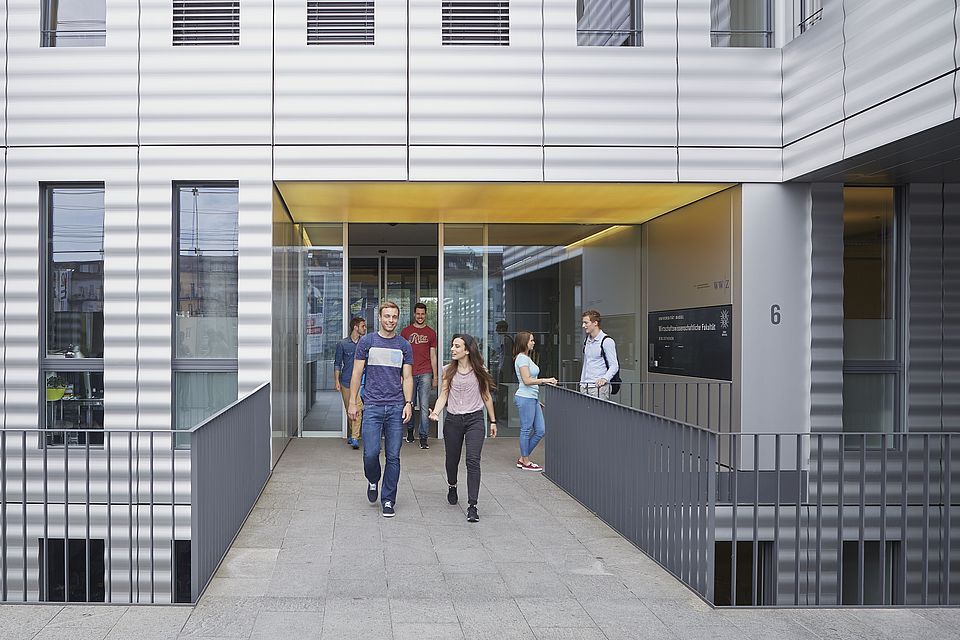 Office of the Dean of Studies
University of Basel, Faculty of Business and Economics
Peter Merian-Weg 6, Office EG.40
4002 Basel
Switzerland
Tel: +41 61 207 33 01
Fax: +41 61 207 13 16