The importance and meaningfulness of student mobility are undisputed in today's world. Whether you are interested in a destination in the region, abroad or at another university in Switzerland, you can benefit from the University of Basel's offers in many ways. By spending time at another university, you expand your horizons and get to know a new culture or cultural nuances in your own country. You gain insight into another educational and research system and can contrast these impressions with your experiences in your native teaching and learning culture. Finally, you also improve your language skills.
The University of Basel has various agreements with universities that allow students to take part in an academic exchange.
These Agreements include:
Erasmus
EUCOR
Network exchange programs (Europe, USA and Australia)

Utrecht Network Europe
Mid-American Universities International (MAUI)
Australian European Network (AEN)

Bilateral agreements (i.e. Asia)
Mobility between Swiss universities
Freemover (individual organization)
Summer schools
Are you studying at the Universität Basel and would like to spend a semester or two at one of our partner universities? Find further information here.
Are you studying at a partner university and would like to spend a semester or two at the University of Basel? Find further information here.
Contact
University Programs
Please contact the Student Exchange Office of the University of Basel for further Information.
Bilateral exchange programs
Please contact Sandra Viehmeier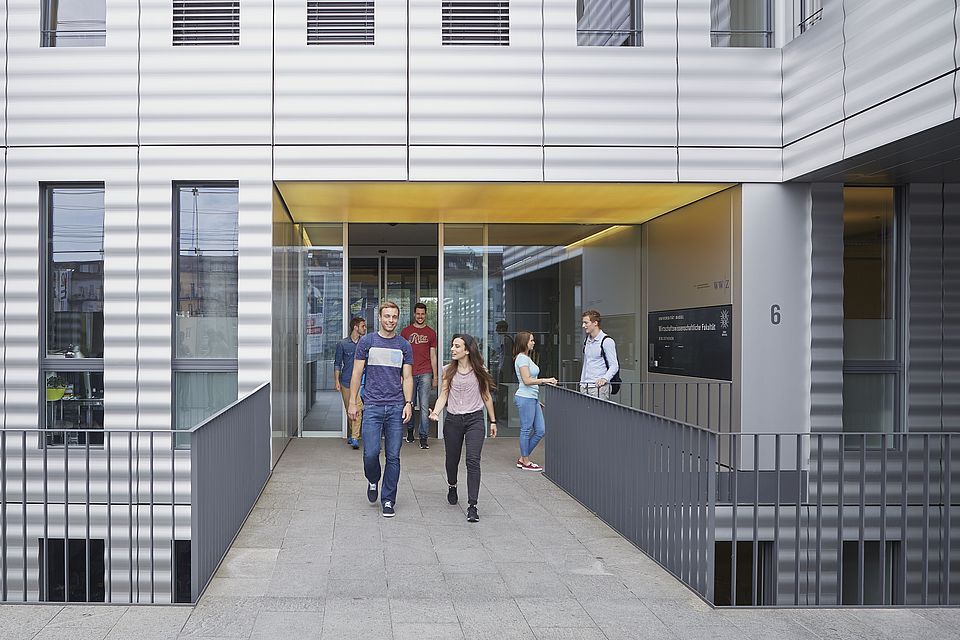 Office of the Dean of Studies
University of Basel, Faculty of Business and Economics
Peter Merian-Weg 6, Office EG.40
4002 Basel
Switzerland
Tel: +41 61 207 33 01
Fax: +41 61 207 13 16