Outgoing
Studying at Swiss Partner Universities or Abroad
As a student, you can benefit in many ways from a semester abroad or from attending individual courses at a partner university (e.g. through EUCOR or the Swiss Mobility Program).
You can find further information on the pages of the various exchange programs:
Exchange within Switzerland
International Exchange Programs
EUCOR
Contact

University Programs
Please contact the Student Exchange Office at the University of Basel for further information.
Subject-specific exchange program
Please contact Sandra Viehmeier of the Dean of Studies' Office for futher information.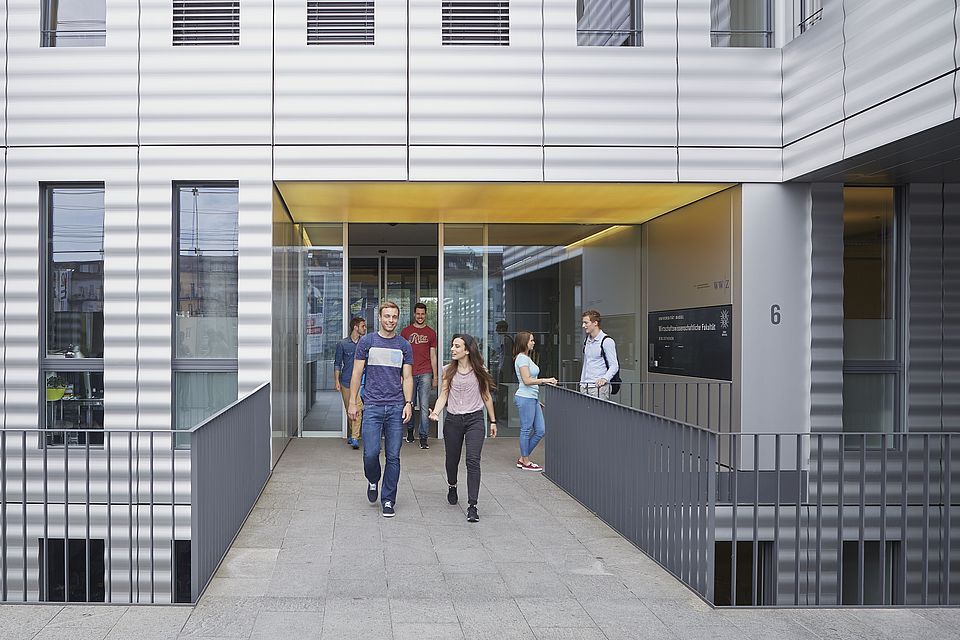 Dean of Studies' Office
University of Basel
Faculty of Business and Economics
Peter Merian-Weg 6, Office 38-40 (Gr. Floor)
CH-4002 Basel
Tel: +41 61 207 33 01