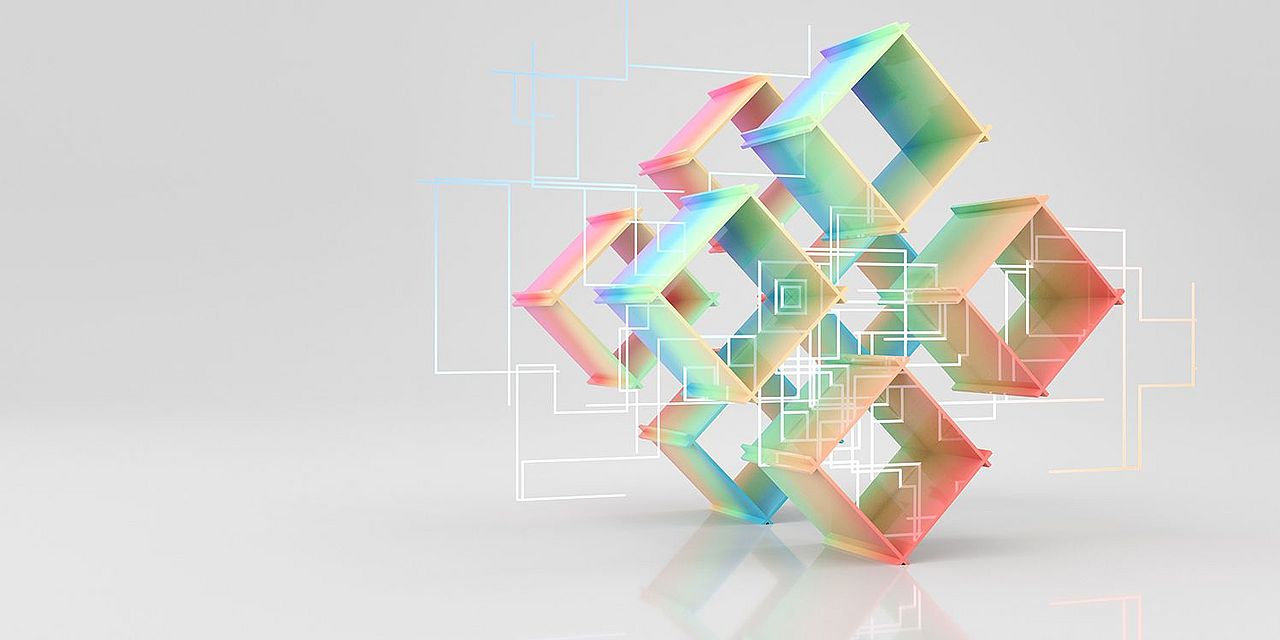 You envision a career in management focused on people-oriented problems? And you also want to sharpen your job market profile to be prepared for the information age, meaning that you will be able to understand techies, communicate with them and potentially lead a team of engineers and business people? Hence, you want to study business, but in a way, that makes you special in comparison to the conventional business student? In this case, you should consider combining your interest in business with today's professional need to adapt to technological progress by choosing the Master of Science in Business & Technology.
The Master in Business & Tech­nology primarily prepares you to solve people-oriented problems in areas like marketing, human resources, strategy and organization, or management accounting & control in times, in which technological progress in general and digital transformation in particular have an enormous impact on firms and their functional areas.
Our curriculum is unique in training you to collaborate effectively with information technology experts beyond your particular management discipline. In order to enable you to understand how these experts think, you will learn fundamen­tals of information technology relevant to management. Compared to universities of applied sci­ences, you will acquire more conceptual technological knowledge. This empow­ers you to keep up with the rapid change of technology. In contrast to business schools, you can take courses from other faculties, thus practicing to take an inter-disciplinary perspective.
Prof. Dr. Michael Beckmann
Program Director
The module Fundamentals in Business and Technology creates the prerequisites to succeed in the courses of the specialization modules (Business Fields, Technology Field).
The Human Resources module deals with central questions that arise in companies with regard to issues in human resource management (HRM). The focus is less on the administrative part, but more on the strategic part of HRM. Hence, HRM is seen as an essential part of corporate policy as a whole. In addition, students will learn about the influence of technological innovations on HRM.
The Marketing module develops your competence to achieve competitive advantage by designing customer value. The curriculum includes strategic models for marketing decision-making and allows for intensive study of psychology as an important foundation of marketing. To bridge the gap to the technology courses, the study of marketing tools includes course work on digital marketing.
In the Strategy & Organization module, students learn about the effects of technological progress on corporate and competitive strategies and to what extent these strategies in turn influence organizational structures and processes. Hence, you will learn the notions of structure follows strategy, and strategy follows technology. Technological progress is thus seen as a central determinant of strategic management, while organizational architecture is understood as an outcome of strategic decisions.
The courses to the module Management Accounting aim at educating students how to use information. There are two potential purposes of information provision within a firm. The first is to directly support management in its decision-making. The second is to motivate top-tier and mid-tier managers to take decisions that are in the best interest of the company owners. Illustrative examples will be typically from the other three business fields, HR, Marketing, or Strategy & Organization.
The Technology field module is a compulsory module with the aim of familiarizing students with technology concepts relevant to various application areas of information technology and business analytics. The thematic spectrum ranges from programming and basic computer science skills to the modeling and optimization of business processes and innovative areas of application, such as distributed ledger technology, blockchain, and smart contracts. A additional focus is on courses in the areas of data analytics and machine learning.
In general, the Master of Business and Technology prepares you for management positions in the area of human resources, marketing, or accounting & control, as well as consulting, and entrepreneurship. Such positions exist in for profit and non-profit organizations.
The human resources module primarily prepares students for work in modern, technology-friendly HR departments of companies, compensation consultancies or employers' and employees' associations.
The marketing module prepares you for a career as a marketing manager, marketing consultant or entrepreneur. Typical career fields include brand management, digital branding, product management, advertising, sales management, sales, account management and marketing research.
The module strategy & organization prepares students for work in the field of strategic management in organizations in the industrial and service sectors or in management consultancies.
The module in management accounting prepares you for a professional position as an internal or external auditor, or as a management consultant.
The technology module prepares students for a management position at the interface with technical departments in companies and sectors in which different types of digitalization play a central role. The graduates focusing on the technology module will be able to start a successful consulting and management career in technology-related fields.
We offer five areas of specialization, four management disciplines and technology.
Human Resources

Marketing

Strategy & Organization

Management Accounting

Technology.
One or two business modules can be combined with the technology module.
Module
If master's thesis comrpises of 18 ECTS
If master's thesis comprises of 30 ECTS

Fundamentals in Business and Technology

Behavioral Science
Computing for Business and Economics
Econometrics
Theory of the Firm

15
15

Business Fields & Technology Field

Human Resources
Marketing
Strategy & Organization
Management Accounting
Technology

45
39
General Electives
6
0
Preparation of Master's Thesis
6
6
Master's Thesis

18

30
Total
90
90
Program Director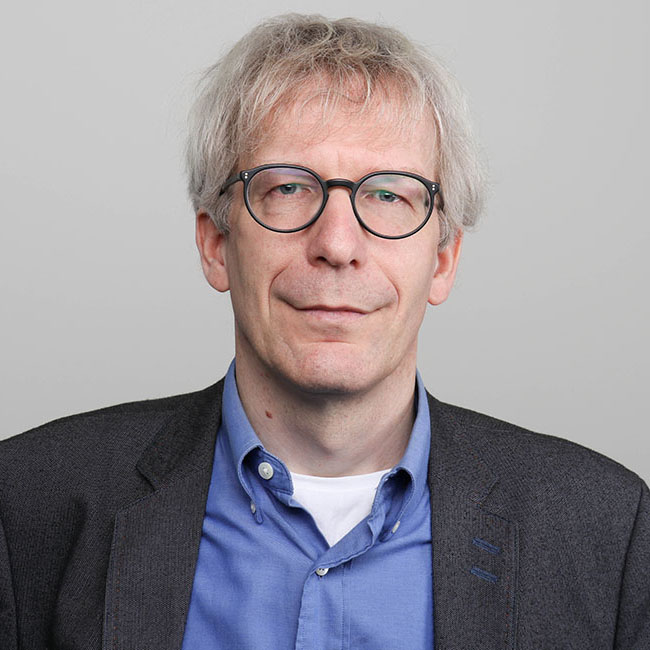 Prof. Dr. Michael Beckmann
Human Resources and Organization
Michael Beckmann is Professor of Human Resources and Organization at the University of Basel and Research Professor at the Institute for Employment Research (IAB). His research focusses on empirical issues in personnel and organizational economics. The main areas of his current research are employee empowerment, self-managed working time, digitalization, stress at the workplace, and employee representation. He published in international journals, such as European Economic Review, Journal of Economic Behavior & Organization, Journal of Economics and Statistics, Review of Managerial Science, and Schmalenbach Business Review.
---
---
---
---
Holders of a bachelor's degree from a Swiss university-level higher education institution will be admitted without additional requirements/conditions provided they can prove the following:
At least 75 CP of undergraduate knowledge in business and economics

At least 12 CP of undergraduate knowledge in mathematics

At least 12 CP of undergraduate knowledge in statistics.
In the case of all other bachelor's degrees from recognized higher education institutions, the examination committee will evaluate the equivalence of the required undergraduate knowledge, with the bachelor's degree program in business and economics at the University of Basel being the reference.
The following condition must also be met:
The bachelor's degree relevant for admission must have an average grade of at least 5 / unrounded (Swiss grading system 1 to 6, where 6 = max./4 = pass). Conversion calculator
As an alternative, holders of a bachelor's degree from a recognized university-level higher education institution may present a current Graduate Record Examination® General Test (or GRE® Test) or a Graduate Management Admission Test (GMAT®), provided the results in the areas of "Quantitative Reasoning" and "Analytical Writing" are among the top 30% at least.
For bachelor's degrees that do not have a grade or grade average, the equivalence of the grade to the average grade of at least 5 / unrounded (Swiss grading system 1 to 6, where 6 = max./4 = pass) will be reviewed by the examination commission.
Please see our Study Regulations and the General Study Regulations of the University of Basel for detailed information on admission requirements.
The Master in Business and Technology is designed as a 3 semester program starting in fall. However, registration is possible either in fall or spring semester.
Application
Please register here.
Application deadline for fall semester: April 30.
Application deadline for spring semester: November 30.
Fees
Application fee: CHF 100.
Tuition fees per semester: CHF 850.
Individual costs of living etc. are not included.
Scholarships
Parents and/or the cantonal scholarship office in the parents' canton of residence are basically responsible for the funding of studies, and the appropriate applications should be submitted there. International students should find out what scholarships they are eligible for in their home country. For more details, see here.
Contact
Office of the Dean of Studies
University of Basel
Faculty of Business and Economics
Peter Merian-Weg 6, Office EG.40
4002 Basel, Switzerland
E-Mail: mbt-wwz@unibas.ch